Free Printable Woodland Candy-Wrappers
On this page I am sharing Free Printable Woodland Candy Wrappers and Candy Bar Wrappers that you can use to wrap favors, candies and chocolate bars in your woodland animals themed parties. You can use these to wrap home made candies and also chocolate bars.
3 of these designs are of a specific size but 2 of these could be cut out in any size. You can also write name of the person of honour to give these wrappers a more personalized touch.
Free Printable Woodland Forest Candy Bar Wrapper

This is a beautiful candy bar wrapper that can be used on baby shower parties and also on birthday parties to wrap candy bars and chocolate bars. This beautiful wrapper is decorated with images of a cute baby fox, baby rabbit and an adorable baby hedgehog.

Woodland Animals Party Candy Wrapper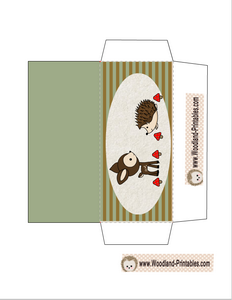 This is another cute woodland forest themed candy bar wrapper. It shows an image of a deer and a hedgehog standing among cute mushrooms.
Candy Bar Wrapper for Woodland themed Party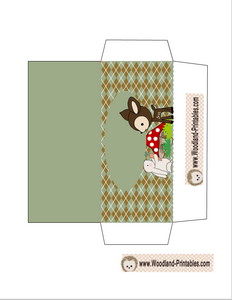 This is another adorable candy bar wrapper featuring a deer and a rabbit standing around a big mushroom.
Cute Candy Wrapper Printable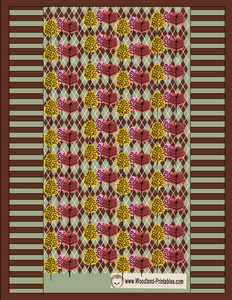 This candy bar wrapper can be cut in your desired sizes and it is decorated with images of colorful trees.
Woodland Creatures themed Candy Wrapper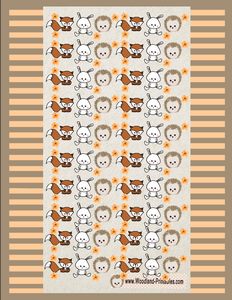 This cute candy wrapper is decorated with images of cute woodland creatures and wild flowers.